Dry Verge
Dry verge roof edging prevents the edges on the gable of double pitched roofs from blowing upwards in adverse weather conditions. The cap covers the ends of the tiles, lessening the exposure to the elements and securing the tiles to either the timber or the fascia board, providing additional protection and a more aesthetically pleasing finish at the same time.
All of our dry verge trim options are competitively priced and easily available to order online, as well as being easy to install – especially the universal options.
You can shop the range below, but if you can't find exactly what you need, please contact us and we'll be happy to help and advise further.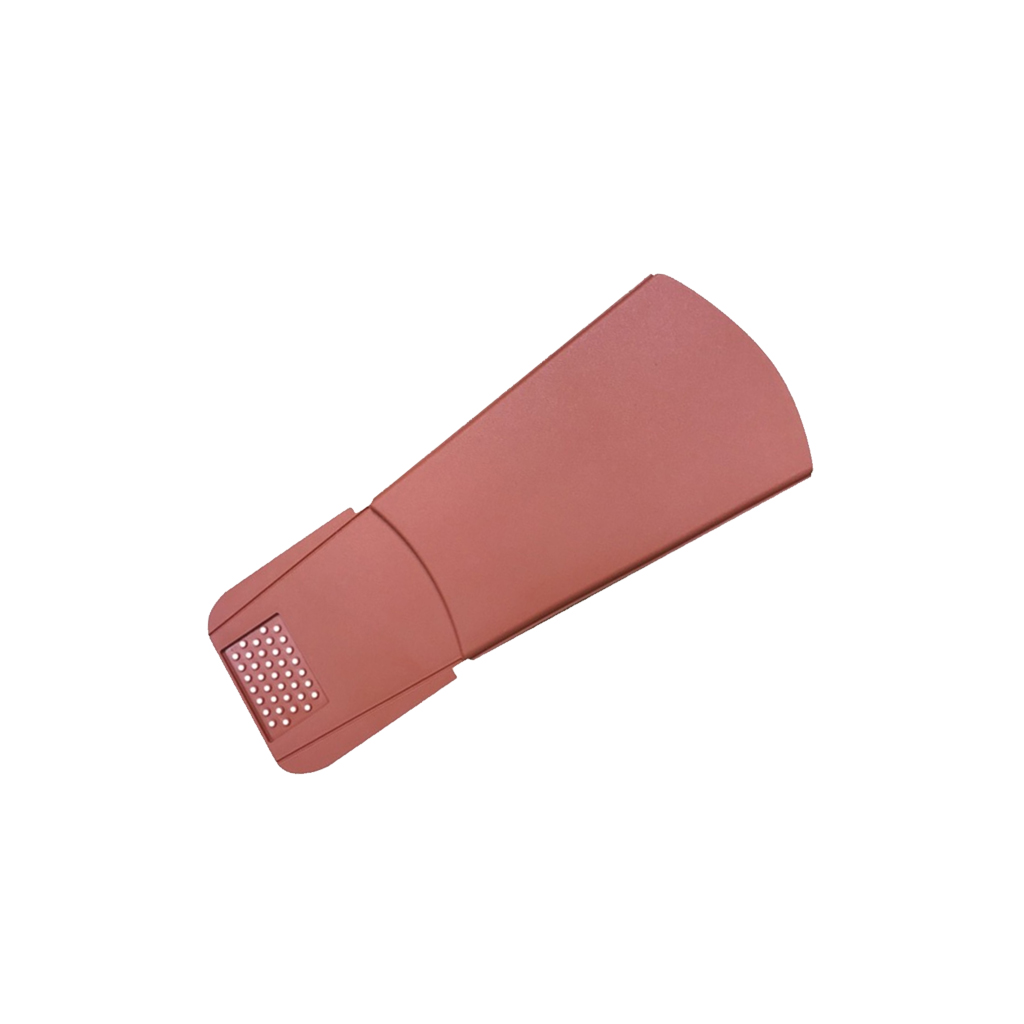 Dry Verge Systems
At ERoofing, we offer a broad selection of dry verge roof caps to suit all types of tiles. Caps are essential for preserving the integrity of end tiles. The secure fit of the cap covers the end of the tiles and anchors it to the roof structure, ensuring the tiles are dislodged by heavy winds and adverse weather conditions that could otherwise cause damage.
Multiple caps will be required to line the side of the roof, but we offer competitive pricing. Our Easy Trim Universal Dry Verge System is available with reduced pricing depending on the quantity. Up to nine units costs £4.49 per cap, but a quantity order of up to 29 sees the price drop to £1.64 per unit, making them an affordable option for preserving your roof and increasing the aesthetic.
The caps are exceptionally easy to install and layer on top of each other, ensuring there are no gaps for water, animals, or wind to dislodge tiles. In addition, the plastic caps offer durability and flexibility that mortar does not, and there's little required upkeep.
Dry verge roof caps provide a sleek and flush finish, but with increased ventilation. This allows air to circulate without the risk of damp penetrating the roof structure and causing structural issues.
Buy Dry Verge System
ERoofing supplies a wide range of dry verge caps in a selection of colours to match your roof, including terracotta, black, brown, and grey. We offer universal dry verge kits that can be attached to both the left and right hand side of the roofs, as well as side-specific options.
Benefits of Dry Verge Systems
There are many great benefits to using a dry verge system for a house including that it's mortar free meaning it's safer and quicker to install compared to traditional dry verge. Furthermore, it's weatherproof and maintenance free.
When shopping for dry verge at ERoofing, you'll also be able to save money by buying in bigger quantities and receive free delivery if you spend over £10.
Frequently Asked Questions
What is the difference between a dry verge and wet verge?
Wet verges utilise mortar to secure the end tiles in place, but mortar isn't fully weatherproof and doesn't allow for natural movement of the roof. This could cause cracks, and in high winds, end tiles can become dislodged. Dry verge caps provide a cover to the end tiles and anchor them to the roof structure, ensuring they cannot be dislodged by wind whilst also allowing for natural movement.
Are dry verge systems high maintenance?
Once installed, dry verge roof systems require little to no maintenance. They are more durable than wet verges and so will need no more than two checks a year from the ground to ensure they're still in good condition.
How much is it to get dry verge fitted?
Depending on how much work is needed and on the complexity of the roof this will differ and thus cost will never be the same for two different people. We recommend getting in touch with three different professional roofers and get an idea for a quote. Typically, you should be spending from £500 to the £1,000 mark.
What is a continuous dry verge?
A continuous dry verge will give your property a complete watertight, continuous barrier against water penetrating between tiles and brickwork or bargeboard at gable ends. This will give your property enhanced security.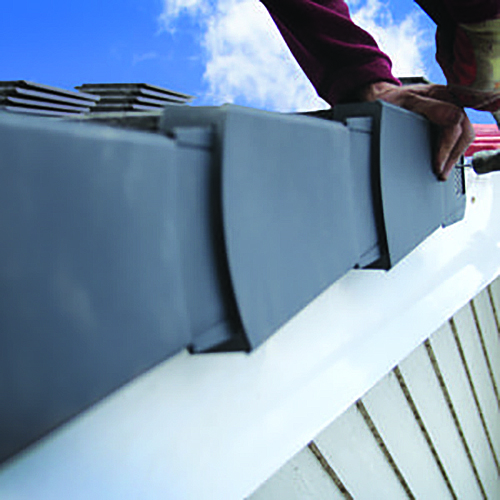 How to fit dry verge
Fitting dry verge is a relatively straightforward process for any roofer. Below you'll find a few ways to fit various dry verge we stock.
Fitting a Uni-Click Dry Verge Unit
Before you start, make sure that the roof you're working on is over the pitch of 12.5°. Moreover, it's important to remember these uni-click dry verge units are suitable for most profiles of concrete interlocking tiles, between 260 – 350mm batten gauge. Klober's dry verge units comply with BS 8612 for performance
and BS 5534 for mechanical fixing. All products supplied by Klober Ltd are covered by a 10 year guarantee against manufacturing defect.
Step 1
Firstly, tiling battens should be extended 30mm beyond gable wall or bargeboard to allow for screw fixing.
Step 2
If a batten end clip is being used, tiling battens should be extended 20mm beyond gable wall or bargeboard.
Step 3
Eaves starter unit should be used to provide fixing point for first verge unit
Step 4
When fixing, clip the bottom part of the verge unit in place then lift the top part over and clip into place